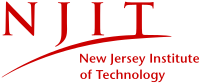 Planned Outage: Ellucian Banner Systems Cloud Transition
Beginning at 5pm Thursday, June 9th, many enterprise IT services (e.g. Portal/Pipeline, Banner, DegreeWorks, TouchNet, Infosilem) will be unavailable through Sunday June 12th as we move NJIT's on-premise ERP system (Ellucian Banner Student, Finance and HR) to Ellucian Managed Cloud.
NJIT's student payment portal will also be unavailable. The Bursar window at the Student Mall will remain open to answer any questions, however, any transaction (including student payment and petty cash) will be suspended during this time.
You may continue to access certain services directly by clicking the links below:
Thank you for your patience as we work to complete this important initiative. Please contact the IST Service Desk using the link above or by calling 973-596-2900 if you have any questions.